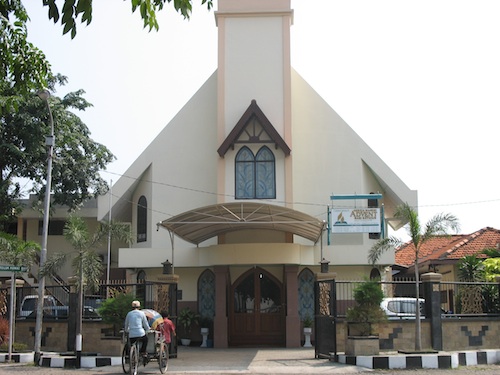 Hi brothers and sisters!
I personally create this guide as a quick guide for SDAs who travel to Surabaya and have no idea about the SDA churches there.
This guide does not discuss all the SDA churches in Surabaya, but rather only the churches that I visited, mostly located in the heart of Surabaya city.
Most of the SDA churches in Surabaya are named based on its street or location, making them easy to remember. Finding the route to the churches, however, is another story
since the road in Surabaya is quite "artistically" planned, and public transportation route information is not quite available, even when you ask most of the local residence. So it sure take some time to get familiar with the city.
My two cents, buy Surabaya Map from bookstore, it costs around Rp 30,000 but will be the best investment during stay in Surabaya.
The comment about the churches are based on my personal observation. Continue reading "Adventist Church(es) in Surabaya Quick Guide"