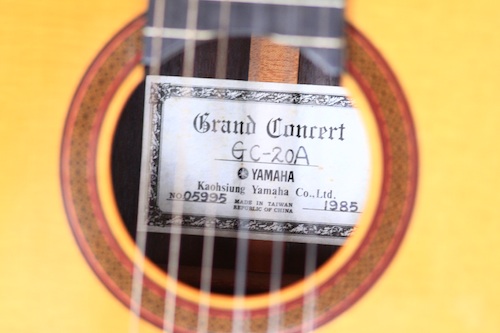 (*this blog post was written in paper on December 2010)
Happy holidays for all of you and I hope you are having good time with your family at this time of the year, just as me and my family are having good vacation in California and Arizona this December.
I'm staying in Verde Valley now, in my father's good friend's house. Yesterday as we talked about a lot of things I found out that his wife used to play classical guitar when they were in Singapore.
As a great of acoustic guitar, I asked him if she still plays guitar now. He said she doesn't but he can show me the guitar. So he took out a guitar case from their cabinet and I saw a beautiful classical guitar that is still in its prime condition, it's a Yamaha Grand Concert GC-20A.
The manufacture year shows that it was made in 1985, so the guitar is as old as myself. It was made in Taiwan.
I'm not really sure of how to review a guitar, but I'll give it a try here.
Continue reading "Yamaha Grand Concert GC-20A Guitar Review"