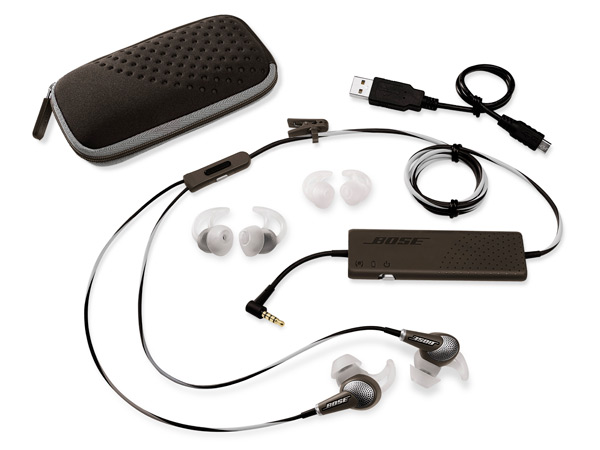 Last month, I travelled back to Indonesia after a few years here in US and I was looking for a good earphone to accompany me on my 33 hours one-way flight.
Naturally, noise cancelling earphone or headphone is the first thing that came to my mind, and what company have the best noise cancelling product other than Bose.
I was glad that Bose produced QC20 that promised all the noise cancelling goodness of their long reigning QC15 noise cancelling headphones, all in a a lot smaller (and definitely lighter) form.
I ordered QC20 and put it to the test. Here's the review.  Continue reading "Bose QuietComfort (QC) 20 Noise Cancelling Earphones"