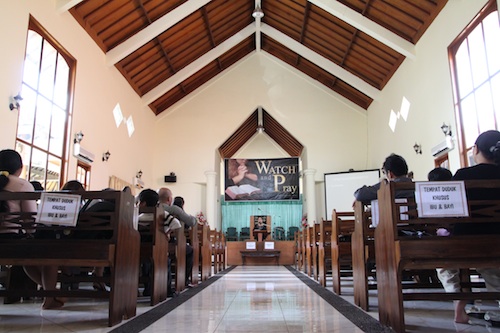 It's been almost a year ago when I left Bali but I will never forget the experiences I had there. I remember clearly more than two years ago when I received a confirmation that I will be placed in Bali, I googled for Adventist churches available in Bali.
There is not so many Adventist church in Bali, there were four established churches and several study group as I left last February 2010.
The Adventist churches I know are:
1. Gereja Advent Denpasar
2. Gereja Advent Hang Tuah
3. Gereja Advent Nusa Dua
4. Gereja Advent Singaraja
From the four SDA churches, I managed to visit three of them during my entire 20 months in Bali. I didn't have a chance to visit to Singaraja church, although it's supposedly the nearest church from Bali Camp.
So the following are the churches I've visited. Continue reading "Adventist Church(es) in Bali Quick Guide"