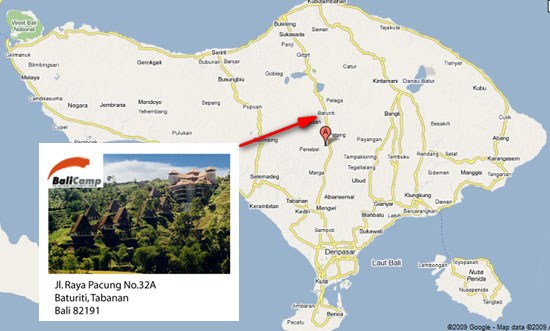 Ok, if you ever visit the company website of Bali Camp, you might have several questions in mind such as:
– Is this really an office?
– Where are the offices, I only see huts?
– I thought Bali is all beach, why it's like all mountain and valley in the picture?
– Where in Bali is it located?
Unfortunately I cannot answer all the questions this time but the last one.
Bali Camp is located at the heart of the island of Bali. Specifically, it's located in Desa Pacung, Kecamatan Baturiti, Kabupaten Tabanan, propinsi Bali. Continue reading "Where In Bali Is Bali Camp?"